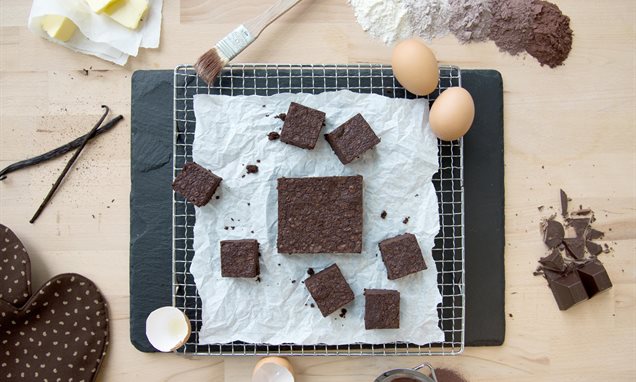 Perfect Chocolate Brownies
An easy and quick recipe for chocolately, moist brownies.
Ingredients
How to Prepare
Ingredients
Brownies
butter 200g, room temperature
1 pouch
Dr. Oetker Vanilla Sugar
How to Prepare:
Grease the baking tray and preheat the oven to 350 degrees F.
Roughly chop the dark chocolate and melt using a double boiler.
Mix the room temperature butter in the stand up mixer on medium-high speed. Gradually add sugar, vanilla sugar and salt and keep mixing until fluffy. Add eggs one at a time until incorporated.
Lower the mixing speed to medium-low. Add the melted dark chocolate. Add the flour, baking power and cocoa, and mix until uniform.
Pour the batter into the pan and place into the oven. Bake for 30 minutes, or until a toothpick inserted in the center of the pan comes out clean.
Remove from the oven and let cool before cutting and serving.
PLEASE RATE THIS RECIPE
How did this recipe go?
PLEASE RATE THIS RECIPE
How did this recipe go?
More delicious ideas for you